As promised whilst I was slacking off yesterday, working instead on getting my new webcam blog up and running, today brings the latest in big British boobs by the grace of a busty 19-year-old redhead named of Skarlett who recently made her debut on BustyBritain.
But first, a minor diversion (as I am wont to do) as I'd also noticed that 38HH Leah-Jayne had some new hardcore content there as well! It's been nearly a year now since Leah-Jayne performed in her first hardcore sex scene for the site and, if you'll pardon a potential pun, she's kept it up ever since! Thus, a pair of familar HH-cup breasts to get us started today from Leah's new "Old Fucking Friends Reunited" video courtesy of BustyBritain.com…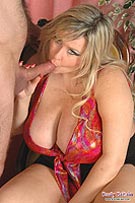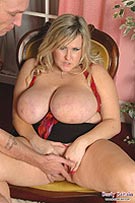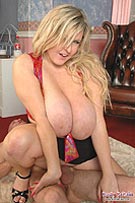 …and, with that, we're on to busty teen redhead Skarlett (and, yes, the smattering of pubes on her pussy prove she's a genuine ginger), her FF-cup breasts with large yet barely visible areolas – no doubt a by-product of her visibly-soft milky-white skin – and topped with tiny nipples. I don't know about the rest of you, but I've always been a big fan of visible veins on breasts as a sort of road-map over which to lightly trace one's fingers during foreplay. But enough with my personal preferences, here's new arrival Skarlett at BustyBritain.com…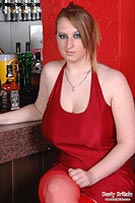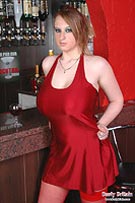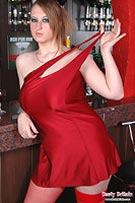 …and, of course, there are videos. You'll want to turn the sound down on these, though, as the audio quality is absolutely abysmal. Who wants to hear the director's voiceover anyway? It's not like we need a running commentary or anything! I feel it's a bit demeaning to the model as well.
Personally, I'd much rather the soundtrack of the third video clip in the gallery below consisted of the close-up aural gratification of hearing Skarlett spreading her pink pussy flaps and sliding a middle finger slowly in and out of the fleshy folds followed by the squelchy sonic goodness of her gently manipulating her moist labia lips to a most succulent swell.
Before I digress even further into my secondary obsession with flaps, here's the first of Skarlett's video galleries from BustyBritain.com: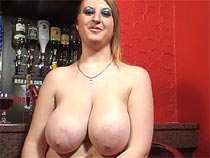 CLICK HERE TO VISIT BUSTYBRITAIN.COM

(webmasters)