I don't know why, but I'm just feeling terribly uncreative today (thus the somewhat generic blog title). So I ventured over to Big Boob Dreams hoping for inspiration, it being one of the big breast fetish sites supreme on the 'net with enough close-up cleavage, big tits in tight clothing, boob fondling and titfuck / blowjobs to satisfy even the most jaded funbag fucking fellatio fanatic but, alas, it didn't work.
You'd have thought that I'd have found a certain spark in seeing Devyn Devine's breasts resting on her partner's thigh as she sucks his cock or the closing close-up cum on tits scene with the exceptionally endowed BBW Wonder Tracy, but it was not to be. It's just wrong, really, as such things would normally turn me on to no end – especially the low-res but obviously cell phone shot series of busty Brandy Taylor giving a handjob in a car!
Come to think of it, that last one does inspire me to some degree because it brings back some fond memories. Remember the busty teen girl I'd told you about in my last Alexandra Moore post – the one who had braces? Well, during our first frantic sexual encounters, I was too caught up in the moment to pay much analytical attention to sensation. Fortunately, my female fuck-buddy & I were close enough friends to talk about sex quite openly.
Being a bit of a slut (and I use the term most endearingly), she'd always go into great erotic detail about her most recent sexual conquests whenever we got together. One evening, we were driving along in my car when she excitedly reported that she'd given her first "successful blowjob" (i.e. to completion), as she'd previously only done such strictly as a means of erectile arousal and foreplay to fucking.
This aroused me, in terms of curiosity, to inquire as to whether or not the pointy protrusions at the back of her braces – the hooks where you attach the little rubber bands – caused problems when she was administering oral gratification (as I was too sensually overwhelmed during that first blowjob she'd given me to notice). She said that she'd never had any complaints about it but, then again, who would when you've got their cock in your mouth?
Her curiosity now likewise piqued, she decided it was time to find out for sure. She reached over from the passenger seat, undid my fly and fished my cock from my trousers (an easy task, since I've tended to "go commando" since my teens). She then leaned over and casually sucked my flaccid member in her mouth, teasing me with her tongue to a throbbing erection. Her head positioned sideways across my lap, she began bobbing her head up and down whilst purposefully guiding my cock with her hand so that the underside brushed with each stroke against the back of her molars, where the potentially painful protuberance in question lay.
I have to say that the metalwork in her mouth rubbing relentlessly against my frenulum was quite pleasurable! Or, more accurately, I shouldn't have said – at least not so quickly – as she stopped the moment I mentioned her "pointy bits" weren't a problem. She wanted to find out more about how it felt for me, using the (feeble) excuse that it was "impolite to talk with her mouth full". As such, I unwittingly lost out on the opportunity to become her second successful blowjob. :~(
Still, our question was answered and there'd be plenty of time to continue our sexy explorations in the future. And besides, without that prior experience combined with the inspiration of Brandy Taylor's car wank, I wouldn't have had anything to write about today! See? It's all good… :~) …just like these photo & video galleries from BigBoobDreams.com:
BigBoobDreams Photo Galleries: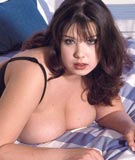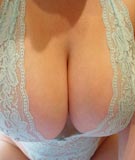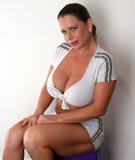 BigBoobDreams Video Galleries: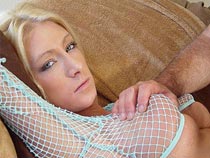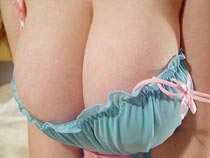 CLICK HERE TO VISIT BIGBOOBDREAMS.COM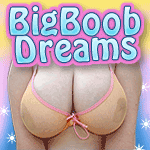 (webmasters)