I'd first mentioned Tracey Adams in my "big boobs in motion" post about the first adult video I'd ever purchased. I'd always been a big fan of Tracey's from the time I first discovered her mainstream film work as Deborah Blaisdell in the late-'80s. I began accumulating a collection of both her mainstream and adult videos, and even had a screen cap of her from the film Swingers Ink, fully clothed, sitting at a desk with a cup of coffee and a doughnut as the desktop image on my computer (sad muppet that I am). When I had the rare opportunity to meet Tracey in the early-'90s, I found her to be a friendly, genuine, down-to-earth person.
Sadly, when I moved to the UK from the 'States a few years ago, I had to leave most everything behind. Gone were my videos, photos and even the screen caps I had made. Even worse, when I did a Google search for Tracey in preparation for my post last week, I couldn't find anything that was worthy of a link, leaving me to lament her absence from the 'net.
Then, a few days after I'd made mention of Tracey on My Boob Site, the post was discovered by a kindly gentleman named Bob. He directed me to "The Tracey Adams Shrine", the official fan site he's set up for her on MSN Groups! Needless to say, I joined immediately. I was pleased to learn that she's doing well and is still active in the industry. I also found a wealth of photos, video clips, interviews and other fan goodies – there's even a Tracey Adams comic book posted on the site! The group's totally free, so join today and keep abreast of Tracey!!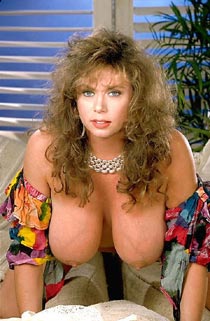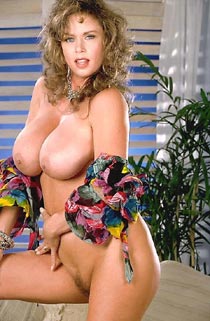 CLICK HERE TO VISIT THE TRACEY ADAMS SHRINE