Hey large natural breast lovers, I was going to leave my Abbi Secraa / Nelli Roono blog as the very last post on MyBoobSite before taking a much-needed big boobs break before Christmas is upon us (so I'd best wish you all a most merry mammary Xmas from me & V in advance!)…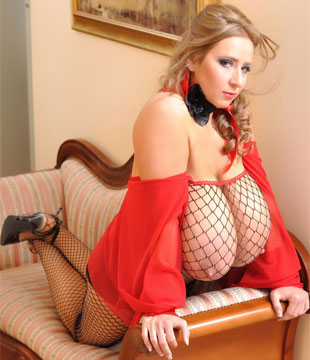 …but I just couldn't resist popping in to offer you all a huge tits present in the form of a couple of colossal cleavage clips from one of the site's amazing Abbi Secraa videos for big breast fetish fans who can't wait to see her massive mammaries in motion (as well as in the secret holiday spirit hope that you'll pass along a link to this boob blog on every porn forum and link list you know so we can all help spread the word on this extremely well-endowed woman as our own little Christmas present to Abbi Secraa herself (well, that and the fact that this beautiful, sexy and super busty blonde just brings out the big tits evangelist in me))!
Although there's plenty of fabulous footage of adorable and more than ample Abbi Secraa and her "udderly" enormous boobs traipsing around in the bountiful bosom and monster cleavage revealing lingerie of her sheer black nightie in not so quiet a modest manner clothed as well as totally topless in the extra sensual full length video on the site, my two boob clips show off her huge pendulous breasts from the massive tits in your face fantasy perspective from which I'd love to enjoy her giant boobs up close and personal as a big breasts dream come true.
The first is more the busty voluptuous voyeur's view wherein sexy Abbi Secraa beckons you to sit on the couch in front of her, whereupon she lets those gigantic tits fall out of her top and bends over leaving those enormous breasts dangling freely over your head, big boobs bouncing to and fro as if some pulchritudinous breast pendulum of huge hooters hypnotic have come to beguile you in massive mammary motion.
My second clip finds a likewise lingerie clad Abbi Secraa sitting with her giant tits in her lap whilst peeling back its silky soft sheerness until her unbelievably beautiful boobs fall out and a magnificent massive breast massage ensues in a most erotic fashion with much sensual caressing, kneading, squishing and squeezing of immense tits flesh through her boob fondling fingers which really shows off the soft and squishy 100% all natural breast nature of her enormous endowments. Nice, to say the least, but I chose this clip for the sheer gigantic juggs joy of seeing Abbi Secraa up on her hands and knees for another huge boobs in my face view with those delicious nipples well within licking distance!
Ah, but mere words of erotica fail me when faced with such extreme tits enormous on an impossibly well-endowed woman slim and stacked as Abbi Secraa (leaving one but to wonder whether a mammary gland condition like virginal breast hypertrophy or macro mastasia played a formative role in getting the gigantic boobs with which she is blessed) so I'd best move along to the movies. And so it's my immense breast pleasure to give you the gift of huge tits in the form of most extremely large breast perfection that is the ever lovely former Nelli Roono now Abbi Secraa in videos from AbbiSecraa.com:
Abbi Secraa video from AbbiSecraa.com – Clip 1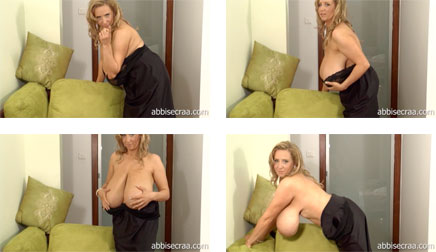 Abbi Secraa video from AbbiSecraa.com – Clip 2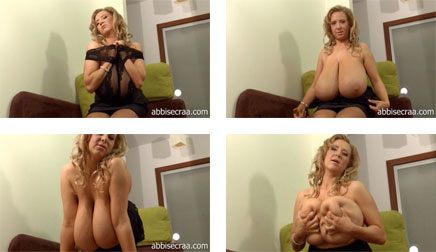 CLICK HERE TO VISIT NELLI ROONO NOW ABBI SECRAA AT ABBISECRAA.COM

Share and Enjoy
→ Return to MyBoobSite for More Big Tits ←