There's been a lot of talk about boob jobs on the big tit blog of late, mostly in reference to firm, young breasts large and lovely challenging their voluptuous veracity. Bemused as I am by these "I can't believe it's not a boob job!" moments of mammary madness – especially when it's obviously a busty girl with very large natural breasts firm from the youth of her years – I can't help but speak up in support of breast enhancement for those less well-endowed women not blessed with big boobs bounty from above (should having huge tits be their own heart's desire, that is).
But what about big old tits that have lost their tone? Saggy boobs on busty mature models like sexy Southern MILF Claudia-Marie are a simple fact of life. Large pendulous breasts such as hers tend to turn into big floppy tits over time as gravity takes its toll. Add to that the effects of pregnancy wherein even small boobs can grow to enormous breast proportions (and, indeed, my own wife grew from a B-cup to an E-cup whilst with child), only to have her new big boobs deflate with a summarily stretched breast envelope after her temporarily engorged tits had been sucked dry. After all, isn't it just fine for a girl to give her boobs a boost with a big tits refill for restoration to their former fully inflated breast dimensions?
Well, let's take a look at busty mature tit queen Claudia-Marie from her very own Claudia-Marie.com site, shown here with her original large natural breasts spanning from my first Claudia-Marie blog in 2007 to my most recent entry in 2009…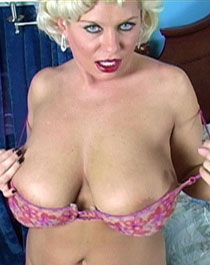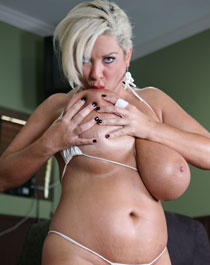 …now, looking at those two amply endowed examples (not to mention everything else of hers I'd blogged inbetween), I personally can't see anything wrong with her boobs exactly as they always have been. Claudia-Marie's big old titties (no, I shall not stoop to saying tig ol' bitties on the boob blog ever – not no way, not no how – what do you take me for?!) are precisely what you'd expect in terms of perfectly pendulous breasts on a sexy well-endowed mature woman as her. I wouldn't say she had floppy tits or saggy boobs in the least!
However, it seems that already busty Claudia-Marie felt differently about her huge boobs than I do, and, yes, she's since opted for the op. Not only that, but she's so proud of her new boobs after breast augmentation surgery that she's decided to share the results of her boob job experience in full not long after the big breast bandages came off! Claudia-Marie's boob job videos are, to use her own words, like taking a titty tour of her new fake tits wherein she explains her motivation behind the boob job – feeling her big tits were empty sacks of saggy breast flesh – as well as talking us through the breast enlargement procedure she underwent (although the thought of her plastic surgeon performing breast enhancement surgery under a local anaesthetic beggars belief!). She even lifts her tits to show us the boob job scars hidden under the inframammary fold where her big breast implants were surgically inserted! All in all, although I thought her real big tits were fine as they were and, admittedly, the simple fact she's had a boob job will "ruin" Claudia-Marie for those of you big natural breast lovers in the No Fake Boobs brigade, I'm just glad to see this busty girl so happy with her new tits she had to share her breast enhancement story with the boob loving world at large.
Oh, and as a boob job post-op postscript, I've also included some later clips from the first hardcore videos Claudia-Marie shot with her new boobs to show how her boob job scars where the breast implants were inserted have begun fading away into obscurity, blending into the breast flesh of her inframammary folds and leaving but a trace her tits were tampered with through the slight indentation and mild discolouration where the surgical scars on her boobs had been.
As for me, I love a busty blonde slut with fake tits or real, it doesn't matter how the massive mammaries got there, and I can easily overlook a little silicone in favour of a girl being content with her breast / body image. Boobs are boobs to me, whether artificially enhanced or organically grown, and I could care less from whence her colossal cleavage came. If getting new fake boobs make a woman feel better about herself, then so be it, I say! And kudos to ever beautiful, still busty and sexy big tits MILF Claudia-Marie for sharing her old and new breasts with us in the above and below before and after boob job photos and videos from Claudia-Marie.com:
Claudia-Marie Big Boob Job Photos from Claudia-Marie.com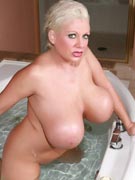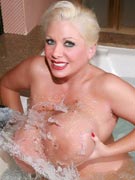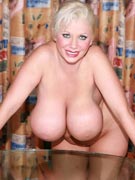 Claudia-Marie Boob Job Videos plus New Fake Tits Hardcore Videos from Claudia-Marie.com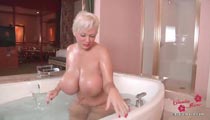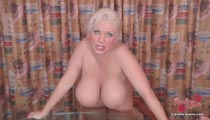 CLICK HERE TO VISIT CLAUDIA-MARIE AT CLAUDIA-MARIE.COM

(webmasters)
Share and Enjoy
→ Return to MyBoobSite for More Big Tits ←