Thank God for Mick! I'm speaking, of course, of the site visitor who commented on yesterday's Chessie Moore blog saying, "I like fake tits…" Alas, he was the only one who, like myself, doesn't care what's inside of them, as long as they're big! Thank you Mick, and I agree with you (and everyone else) on the tattoo as well. Then again, given a pair of breasts like Chessie's, I think I could overlook that small anomaly. And, to be honest, I'd never have even given her a second glance if she was still built like this (shallow big breast loving git that I am).
The overwhelming majority of you said "NO" to fake boobs. I'm sorry, but I just can't agree with you there. I am an equal lover of flesh and silicone (or saline implants, if you're in the U.S.). In fact, as boobs get older, the artificially-enhanced models make for a far better titfuck. Take a woman in her mid-30s, say, and I'd much rather be sliding my cock between the cleavage of fine pair of man-made F-cups than a set of G-cup naturals (and I'm speaking from personal experience here). Eh, maybe it's just me.
But, today, I shall defer to my readership and feature only pure and natural wonders of the boob world. These particular specimens come to us courtesy of DivineBreasts, brought to you by the cup sizes HH-, I- & JJ-. Now, I didn't realise this until I'd signed up for the site, but membership also gets you access to the video archive at Massive Melons, with hundreds of streaming videos from big breasted models like Diane Poppos, Anya (aka Busty Merilyn Sakova), Sarah Mercury, Louise Leeds & Darlene Lupone, just to name a few. Hmmm, I shall have to blog a few of these one day.
Back to the topic at hand (or hands, as it would take more than one to man-handle these monster mammaries), our first all-natural buxom beauty – and my favourite from the site – is the adorable Alicia 36JJ. She's also the most prolific model there, providing weekly photo & video updates for her ever-growing base of fans. In this particular series, Alicia is wearing what has to be the sexiest top I've ever seen on a woman of her generous proportions. The wide mesh is just perfect for letting her pert nipples poke through whilst affording an unfettered view of her colossal cleavage (it's also a rather amusing photo set, as Alicia appears to get decidedly drunker as the session progresses!). Oh, I do so wish more well-endowed women would see fit to dress like this…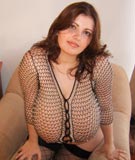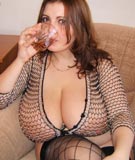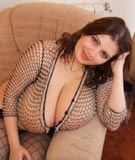 CLICK HERE TO VISIT ALICIA 36JJ AT DIVINEBREASTS.COM
…our next divinely-crafted wonder of nature is HH-cup Sapphire, who just joined the Divine Breasts family a fortnight ago. Although some of you had whinged about the extra weight she's put on since her Score days, I feel the bonus boobage is well worth it! Sapphire's looking far more comfortable now than in her first shoot for the site, and I'm looking forward to seeing a lot more of this HH-cup honey as time goes on…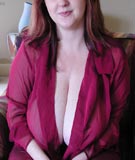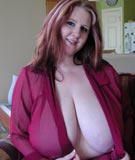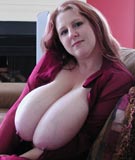 CLICK HERE TO VISIT HH-CUP SAPPHIRE AT DIVINEBREASTS.COM
…and, finally, there's a special guest that arrived on the Divine Breasts scene just four days ago. You'll have to log onto the site to see her face and find out who she is, but I've at least got permission to post her boobs below. Whether or not she stays is entirely up to the members, of whom the webmaster has requested feedback as to her fate. Personally, I'm going to vote "Yes", as I feel you can never have to many I-cups…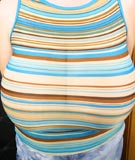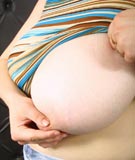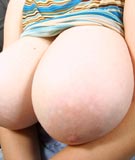 CLICK HERE TO VISIT THE I-CUP GUEST AT DIVINEBREASTS.COM
…and what better way to close today's entry than with a few video clips? I've chosen the lovely Alicia, of course, as I simply can't get enough of those jumbo 36JJ juggs. In this particular video, we we get to watch Alicia as she oils up her JJ-cups with lotion before sliding her hands effortlessly against her now-frictionless tit-flesh. Being a young lass, her tits are still firm enough for a good fucking…but, for now, I guess we'll just have to live vicariously through her slippery, slender fingers. Thus, in conclusion, witness the well-oiled natural wonder that is Alicia 36JJ from DivineBreasts: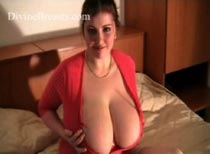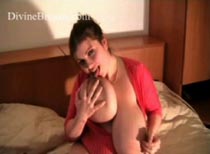 CLICK HERE TO VISIT ALICIA 36JJ AT DIVINEBREASTS.COM
(webmasters)