'Tis the season for new websites, or so it seems, with the latest entry into the fray being Club Brandy – the official website of Brandy Talore. Now, while I've blogged Brandy on many sites here in the past (albeit as Brandy Taylor), none of them have actually been her own. So, after having appeared in over 35 men's magazines, 150 porn shoots, countless websites and winning the coveted title of "Rookie Starlet of the Year" at the fan-judged 2006 F.A.M.E. awards, it's nice to see she's finally got it together for herself!
The 24-year-old from Findlay, Ohio is quick to assert her ownership as well: "This is my real website. There are so many sites out there theat pretend to be me. They are fake! I am finally so happy to have this site mainly because all of you loyal fans have waited so long. SO be assured, this is really me writing this blog, maintaining this site, with help from 'behind the scenes' people. And without those good people none of this would be possible."
Fortunately for hardened skeptics like myself, I happen to know the 'behind the scenes' people to whom Brandy refers and can thus verify that her sentiments are sincere. I also know that she's really looking forward to managing her own site and coming up with all-new exclusive photos & videos with which to stock it in her own inimitable style.
If I had to choose the one thing I liked best about our Brandy (apart from her breasts, of course) it's that she's truly proud to be in hardcore porn. To those who would find her lifestyle / career choice less than appropriate for such a lovely young lady as Ms. Taylore, she offers the following: "Well I am a pornstar… and I luv it! It has been truly a fun fucking job, (pun intended). I wouldn't have traded this for anything in the world…. even though all you 'nice' people want to judge me, thats cool, judge me, just make sure you also comment on how well I give head!"
And that about sums up Brandy Talore in a nutshell (although, in addition to recognition for giving a good blowjob, I'd certainly have to commend her for tremendous titfucking talent as well!). Here she is doing a little of both at her new and very own on-line home of ClubBrandy.com…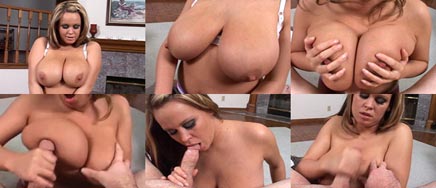 …oh, but why stop there? There's just so much more to Brandy than being a beautiful, busty, assertive, outspoken cock-sucking tit-wanker (and I mean that most endearingly). Indeed, she's a great fuck, too! So it would be remiss of me not to include a video gallery within which Brandy demonstrated the broader spectrum of her talents, again courtesy of ClubBrandy.com: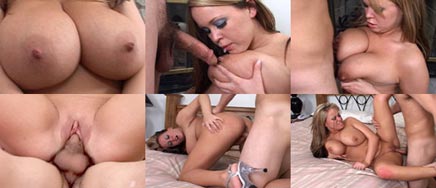 CLICK HERE TO VISIT BRANDY TALORE AT CLUBBRANDY.COM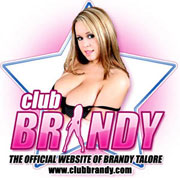 (webmasters)