Thanks to all of you who commented or e-mailed regarding my recent "Desperately seeking Maria Moore" blog, especially Seven, whose contact details may well lead to a breakthrough. I've already passed along the information to the model in question and, if anything comes of it, you'll definitely see the results of the proposed girl-girl session here first!
In that same blog entry, Just Kicking commented, "Zina from Siliconefree, we need much more of". I couldn't agree more! The 36HHH home-grown Russian lovely is one of my favourites, and I can't get enough of her. However, when I went to MyBoobSite's Model Directory to find the last time I'd featured her, I found that I had only blogged Zina once before! I'm just glad I'm not alone in feeling it's high time that she grace these pages once again.
Sorting through the 500+ photos I have from Zina's Siliconefree sessions proved to be quite the chore (not!), as I couldn't decide whether to feature the original girl-next-door redheaded Zina or the new-and-improved blonde version. Since I'm quite partial to both, I though I'd stop waffling about and include a little of each so you could pick for yourselves.
Among my finds whilst perving through her profuse portfolio were candid pics of Zina drinking beer, having tremendous difficulty getting her bra on, and just being generally playful. The most disturbing series I came across, however, involved prawns in her HHH-cup cleavage! Those of you who've been following this blog are well aware of my concerns over big breasts being a food magnet. While a little chocolate sauce every now and again doesn't go amiss, prawns on tits are just plain wrong! Who wants to nestle their nose in prawn-flavoured cleavage?! :~P
Then again, since it's Zina we're talking about, I might just have to make an exception. Of course, browsing through a lot of the big boobs forums as I do, I realise that Zina's not everyone's cup of tea. I can't understand that, really, as how could any genuine big breast lover not be instantly attracted to her most generous endowments? For those curious few who find her to be anything less than a radiant beauty, the good news is that Zina is just one of the 92 big breasted models currently appearing on Siliconefree.com, so there's a lot of other boobage to choose from.
But, for all of the bountiful bosoms that bedeck the site, Zina remains my favourite (yes, even moreso than Kiki). Thus, I'll start you off with a few of the photos from her early days as a redhead with Siliconefree.com…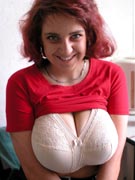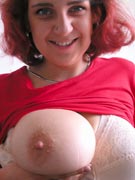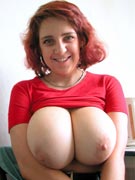 CLICK HERE TO VISIT ZINA AT SILICONEFREE.COM
(note: photos downloadable from the site are 1024×768 resolution)
…then, about half-way through her current selection of 511 photos & 28 videos on Siliconefree, Zina mysteriously switched to a blonde! She also became a bit more adventuresome and elegant in her later shoots. So, in order to complete the Zina Experience, here's a selection of pics from her "blonde days":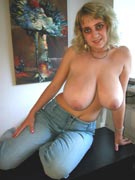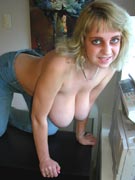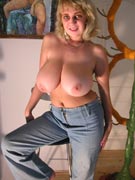 CLICK HERE TO VISIT ZINA AT SILICONEFREE.COM
(note: photos downloadable from the site are 1024×768 resolution)