And so it begins… But more on that later, as the really big boobs news is that 32F Shione Cooper is doing hardcore! Well, it's the first time I've seen her beautiful breasts in a hardcore context, at least, since all we've had of her on MyBoobSite to date has been either as simply Shione, Shionne Cooper or Deborah nude in bed or showering her tits or naked outdoors or posing at Cel's place. Her closest brush with hardcore came with that tit-to-tit girl-on-girl Sophie Mei lesbian shoot but, apart from some gentle nipple licking and getting her pussy out therein, it was relatively tame. So imagine my abject surprise at seeing sexy pierced goth girl Shione Cooper with cum on her tits for the first time ever over at the DDF Busty site!..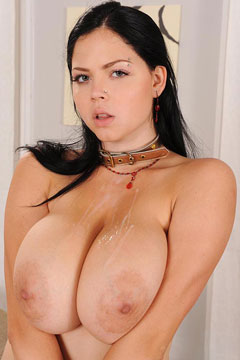 …so how did Shione end up getting her tits jizzed in the first place? Well, we'll get to that in a moment as I first wish to address the "and so it begins" aside I'd made at the beginning of this boob blog post. Remember my recent rant on hardcore porn censorship? Well, it seems DDF Busty has been leading the way in this self-imposed censorship movement! No longer will we get to see a veiny penis poised for pussy penetration as we did in my last DDF blog but, rather, have all our cock and cunt shots censored until we opt for membership at the site…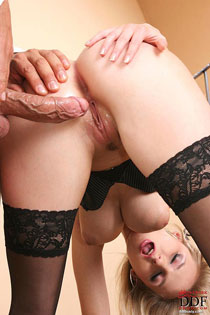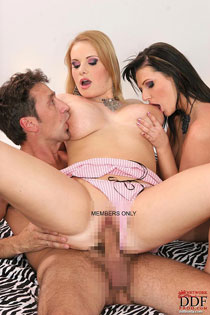 …but, having seen DDF's first hardcore censored galleries, I now find myself in two minds about this as far as MyBoobSite is concerned. I know a fair few of my dear readers come here for the tits alone having little or no interest in hardcore porn and, since breasts remain largely uncensored – i.e. tit-sucking is fine but a busty titfuck will result in a pixellated penis (wonder if they've got an ointment for that?) or blurry cleavage at the point of penetration – it's just the hardcore breast sex that's affected.
Then again, being the hardcore fan of hardcore porn that I am, I want to see a titfuck or a blowjob or coitus in all its graphic genital glory (which is why I could never get into Japanese porn) and, even if we say fuck the hardcore for a moment and focus on sexy solo softcore situations, I need to see a girl's pussy as well as her tits before I'll sign up for a site. As I've said before, I'm perfectly willing to pay for porn I like but, please, at least give me one erotic example of the full package upon which to base my decision!
But this isn't about my porn preferences, it's about yours. So what say you all with regard to this move toward self-imposed porn censorship in hardcore preview galleries? Sure, if you become a member, you get to see said photos and videos in all their uncensored hardcore wonder (unlike porn's Eastern contingent), but are these censored previews enough? Have a look at these photos and videos of Shione Cooper revealing how this sexy goth girl with big boobs came to get cum on her tits in her first hardcore series for DDFbusty.com and let me know what you think…
Shione Cooper Hardcore Photos from DDFbusty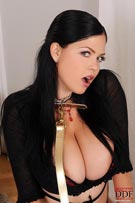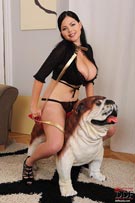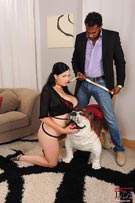 Shione Cooper Hardcore Photos from DDFbusty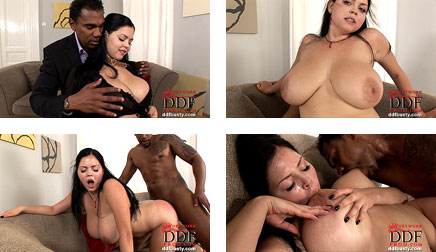 …and, just to give you a good feel for how the new gallery censorship affects porn previews of the non-hardcore variety, here's a voluptuous selection of large breast softcore and busty girl-on-girl lesbian boob and pussy play photos and videos starring Sophie Mei, Sandy, Tifany & Carol, Michelle Monaghan, Zuzana D, Jasmine Black & Rye, Brook Little aka Brookie G and Anna Beck aka Venus aka Eva from DDFbusty.com:
Big Boobs Photo Galleries from DDFBusty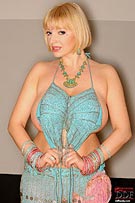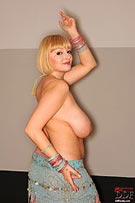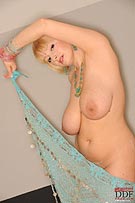 Big Boobs Video Galleries from DDFBusty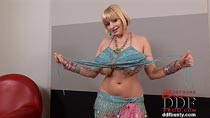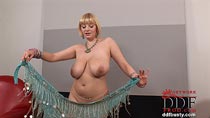 CLICK HERE FOR MORE PHOTOS & VIDEOS FROM DDFBUSTY.COM

(webmasters)
Share and Enjoy
→ Return to MyBoobSite for More Big Tits ←